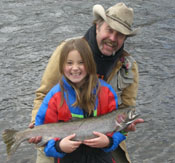 "Our Marabou Classic"
The battleship of our arsenal. This fine little jig style has brought more fish to our anglers nets than any other jig style known to us. The free flowing action of the materials that we have chosen to incorporate into these jigs has truly made them a Classic. They are an awesome fish Catching jig that you will want to have with you on any given day! Give them a try...We think you will agree!

All jigs orders are built on a first come, first serve basis, so please allow ample time for processing and delivery.

Pink-Black with Black Head
$2.95 Each
Currently Out of Stock
Pink-White with Pink Head
$2.95 Each
Currently Out of Stock
Pink-Purple with Pink Head
$2.95 Each
Currently Out of Stock
White-Pink with White Head
$2.95 Each
Currently Out of Stock