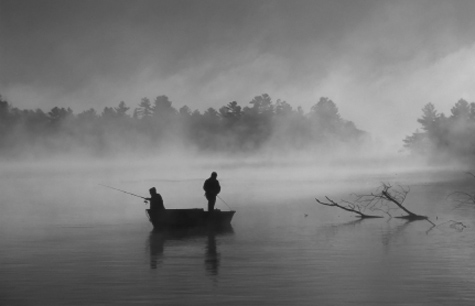 All our jigs are built on quality, heavy wire Gamakatsu hooks and 1/8 ounce jig heads, although we do offer them in 1/4 ounce jig heads if requested.

You are about to enter the "Realm" of those who boldly go where man has seldom gone before .... Steelhead fishing. We have been called crazy & foolish die-hard's who get up at wee hours of the morning, long before the rooster crows, and drudge through the greasy, slippery mud, over and through ornery ole blackberry briars, in search of that secret little place we call ... Our fishing hole. When we get there, we hear a low voice coming out of the shadows somewhere saying, Good Morning, and realize that another angler got there first..............
Oh well...... At least we're goin' fishin'!


We hope you enjoy our site and Happy Fishing!